Our Services
We are a design focused structural engineering practice that brings together extensive national and international experience to deliver projects from small bespoke sculptures and historic buildings to large multi-storey projects. We deliver projects all over the UK from our base in the South Pennine Town of Hebden Bridge. We believe that large complex projects are no longer the preserve of the multi-faceted large consultants and we can offer a Client focused service that delivers world class results at a local level.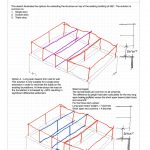 Concept
We work closely with our clients to understand their requirements and how the structural solution can be best accommodated within the overall scheme. Our extensive experience allows us the opportunity to evaluate complex problems quickly, efficiently and economically.
Design
All of our design work is completed in Industry standard BIM modelling software. This allows us to explore design solutions in detail and resolve issues before they get to site.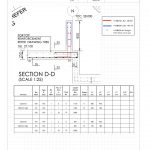 Delivery
Key to our services is the ability to deliver information to the site team. We work closely with contractors to ensure there is sufficient flexibility in our process to allow for changes in construction sequence. All design and drawing work is completed in our offices and reviewed for best industry practice before being issued to site..